Next page: Perm
Chelyabinsk
The representative office in Chelyabinsk and Chelyabinsk region.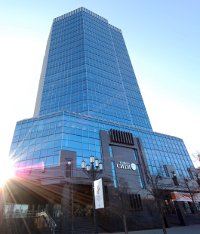 Pobedy avenue, 215, Chelyabinsk, Russia, 454018

tel: +7 (351) 218-74-46
e-mail: chel@gr-x.ru
Chelyabinsk region is a constituent in the Russian Federation and a part of Ural Federal District.
The administrative centre is Chelyabinsk.
Chelyabinsk region in terms of population is the 3rd of 8 regions of Urals and 9th in Russia.
Chelyabinsk area consists of 16 urban districts, 27 municipal districts, 27 towns and 247 RUBal villages.
The large cities of the region are:
Chelyabinsk – 1,096 thousand people
Magnitogorsk – 409.4 thousand people
Zlatoust – 188 thousand people
Miass – 152.5 thousand people
Kopeysk – 137.1 thousand people
Ozersk – 86.5 thousand people
Troitsk – 82.2 thousand people
Snezhinsk – 50.1 thousand people
Chebarkul – 43 thousand people
Kyshtym – 40.1 thousand people
The population of districts of Chelyabinsk:
Kalininsky – 204.1 thousand people
Kurchatovsky – 181 thousand people
Leninsky – 194.4 thousand people
Metallurgichesky – 144.6 thousand people
Sovetsky – 140 thousand people
Traktorozavodsky – 156 thousand people
Centralny – 125 thousand people
Number of couriers in Chelyabinsk is 103 people
Number of couriers in the region is 240 people